Clothing Warehouse Night/Weekend Lead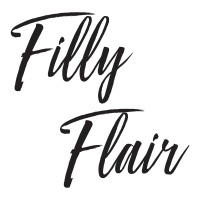 Filly Flair
Sioux Falls, SD, USA · Sioux Falls, SD, USA · United States
Posted on Tuesday, November 14, 2023
Pay: $17/hr
Filly Flair is an established and rapidly growing online women's clothing boutique outside of Sioux Falls, South Dakota. We are looking for Warehouse Associates to join our fast paced, growing fulfillment department at our Sioux Falls warehouse.
We are looking for Night/Weekend Warehouse Lead. Hours Required would be 5:30 - 10 PM Sunday - Thrusday. More hours avalialbe.
Essential Duties & Responsibilities (Other Duties May Be Assigned)


Employees will be cross trained so that they can help in both shipping and receiving as needed.
Supervising and leading the shift workers
Communicating with the daytime lead and managers
Receive inventory from inbound truck coming to the warehouse.
Match packing list information to actual packed merchandise.
Measure and weigh and record items for inventory.
Label, tag, and package necessary items.
Move and organize inventory to assigned areas for shipping.
Verify computations against physical count of stock. Examine and inspect stock items for wear and defects.
Pull items from inventory for online orders
Correctly pack orders with a high degree of accuracy.
Package and ship out orders via computer software.
Responsible for meeting a set picking/shipping goal on a consistent basis
Follows company safety policies and procedures and encourages other associates to do the same.


Required Experience And Qualifications


Leadership or Surpervisor Experience
High School Diploma or GED equivalent required for full-time
Self-motivated
Great attention to detail
Prepared and punctual
Quick and efficient learner
Good written and oral communication skills
Technologically savvy
Willingness to learn
Ability to work in a fast paced environment with a high degree of accuracy
Ability to work a flexible schedule
Willing to travel to the Crooks/Renner exit to work
Applicants must have unrestricted right to work in US
Physical demands: able to lift up to 50 pounds, stand for long periods of time, climb a ladder, and movements such as push, pull, squat, bend, and reach


BONUS if you...


Love a close-knit family feel.
Are passionate and excited about E-Commerce.
Like to have a laugh and have fun!
Enjoy learning.
Thrive in a fast-moving, agile and dynamic work environment.


The ideal candidate for this position must be flexible and open to completing any duties, within reason, needed to ensure the company's success.
Benefits Available


30% discount for part-time/40% full time
Other Full TIme Benefits


This Company Describes Its Culture As


Detail-oriented -- quality and precision-focused
Outcome-oriented -- results-focused with strong performance culture
Team-oriented -- cooperative and collaborative


#hc94155