Social Media & Content Coordinator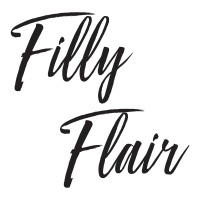 Filly Flair
Marketing & Communications
Sioux Falls, SD, USA · Sioux Falls, SD, USA · United States
Posted on Thursday, October 12, 2023
Filly Flair is seeking a Social Media & Content Coordinator to create, schedule and execute our social marketing strategy.The Social Media & Content Coordinator will be responsible for creating and scheduling social media posts while maintaining a unified brand voice across all social media platforms. This person will be a strategic partner in the planning, implementing and monitoring the company's Social Media strategy in order to increase brand awareness, improve marketing efforts and increase sales. This position is ON LOCATION only - this is not a remote position.
Responsibilities Include
Create social media posts that are engaging and help sell the products and brand including both post static and video based content.
Schedule and publish posts to drive sales and build brand awareness.
Maintain a unified brand voice that matches the voice of Filly Flair.
Execute a results-driven social media strategy.
Develop and curate engaging content for social media platforms.
Organize, prepare, and return the product used for posts and work with talent to execute the ideas.
Collaborate with the marketing team on the creation and maintenance of a social media calendar.
Monitor social media channels for industry trends.
Monitor and report on social media analytics
Other projects as assigned.
Qualifications/Skills
Passion for social media and proficiency with all major social media platforms.
Excellent social listening skills.
Ability to understand historical, current and future trends in the digital content and social media space.
Strong copywriting and copy editing skills.
Top-notch oral and verbal communication skills.
Ability to multitask.
Detail oriented approach with ability to work under pressure and meet deadlines.
Thrives in a teamwork environment but can can work independently when needed.
Education And Experience
Associate or Bachelor degree in marketing or related field preferred.
1-3 years of social media experience.
Experience with Google Docs, Excel, Canva, Photoshop, Video Editing Software, and other design softwares.
Job Types: Full-timeSalary: DOE
Benefits
Dental insurance
Employee discount
Health insurance
Health savings account
Life insurance
Paid time off
Vision insurance
Education
Experience
Social Media: 1 year (Required)
Google Docs: 1 year (Preferred)
Microsoft Excel: 1 year (Required)
Marketing: 1 year (Preferred)
Communications: 1 year (Preferred)
Work Location: In person#hc96710