Category Manager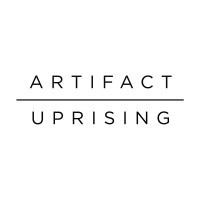 Artifact Uprising
Denver, CO, USA
Posted on Tuesday, October 3, 2023
As Category Manager, you will play a crucial role in shaping our product assortment and optimizing category performance. You will be responsible for managing a portfolio of product categories, conducting market analysis, and collaborating with cross-functional teams to drive revenue growth and enhance the overall customer experience. This role will be asked to lead with a first to market mindset and a passion for innovation to make Artifact Uprising a leader among printed photo goods.
Job Responsibilities
Category Strategy Development:Participate in business planning, targeting, and seasonal planning to develop and execute category strategies aligned with Artifact Uprising's overall business objectives. You will own strategic product management plans and product life cycles of said plans.
Market Analysis: Apply in-depth knowledge of consumer, marketplace, product, and competitor insights to provide long term vision and framework to product plans. Continuously monitor market trends, competitor activities, and customer preferences within assigned categories. Use data and customer insights to make informed decisions and anticipate future trends in the marketplace to ensure Artifact Uprising stays ahead of the curve.
Assortment Planning: Curate and optimize product assortments within categories, ensuring a balance between customer demand, profitability, pricing gaps and inventory management. Ensure clarity of written line plans and briefs reflect marketplace opportunities balanced with brand right business decisions and financial targets at key milestones. Creative/brand will be leveraged to ensure value propositions maintain brand DNA.
Performance Monitoring: Will require thorough understanding of the product assortment to the P&L and regularly assess the performance of category-specific KPIs such as sales, margin, AOV, CVR, LTV, product visits/clicks, ROI, product reviews and inventory turns. Identify areas for improvement and take corrective actions as needed. Additional metrics to track may include style count, adoption rate ect.
Cross-Functional Collaboration: Success in this role will require an immense amount of collaboration and partnerships with all teams (marketing, finance, digital experience, product innovation, operations, ect) to align and achieve category goals. Such activities will include: Roadmap development and product launch planning in collaboration with commercialization, digital experience and marketing High level forecasting and demand planning to inform Operations manufacturing and inventory management strategies to minimize out-of-stock situations/product availabilityBe in the know of site merchandising, site optimizations, seasonal/marketing initiatives and promotional activities to aid in costing/pricing needs
Qualifications
3-5 years of experience in category management, e-commerce, or retail
Strong analytical skills with proficiency in data analysis tools and Excel
Bachelor's degree in Business, Marketing, or a related field (Master's preferred)
Knowledge of e-commerce platforms and marketplaces
Ability to work in a fast-paced, dynamic environment
Exceptional communication and teamwork skills
Strong attention to detail and problem-solving abilities
Artifact Uprising® is a Colorado-based company that creates premium quality, customizable photo goods for your digital photos. Driven by the mission to empower people to tell their stories effortlessly, beautifully and often, the company is known for elevated design and thoughtfully sourced materials. Signature products include the Layflat Album touting ultra-thick pages and foil-stamped covers, textured matte Everyday Prints, and a line of customizable frames.
Artifact Uprising was recently named on the Built In Colorado's 2023 Best Places to Work list. We are a tight-knit team who works with some of the latest technology to delight and inspire our customers.
Job Perks
Industry leading health, vision and dental insurance for families (Plans cover 100% for employees and up to 95% for dependents), flexible vacation policy, Gym partnership with ClassPass, 401(k) matching plan, Year-End Company Bonus Plan.
Why Artifact Uprising?
Creative Freedom We value the creative process and look to our employees to speak into Artifact Uprising products, identity and approach – regardless of position or title. We look for driven people who demonstrate initiative to take the company to the next level.
The Working Life
We strive to create a workplace where everyone works hard but also has the flexibility and balance to enjoy life outside of the office.
It Won't Be Boring
We are a small company with big ideas - and we recognize it will take every last one of us to reinvent the way brands approach business. We believe a good workplace empowers its team to rise to new challenges, expand their skill sets and think outside of the box. Through this, we foster a company culture that is always growing, always reaching, and always looking to see things differently.
Interested in this position?
Tell us why you want to work at Artifact Uprising and what we should know about you.
Artifact Uprising is an Equal Employment Opportunity (EEO) employer. We do not discriminate based upon race, color, sexual orientation, gender identity, religion, national origin, age, disability, or veteran status.