Senior Software Engineer, Editor Experience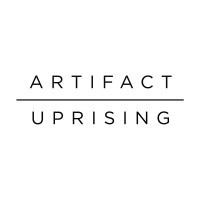 Artifact Uprising
Software Engineering
Denver, CO, USA
Posted on Wednesday, September 6, 2023
Artifact Uprising is a company rooted in the belief of preserving memories and moments through unparalleled craftsmanship and customer experience. With dedication and passion, our team creates thoughtfully designed and crafted physical products that truly honor each individual's stories. As we continue to grow and evolve, we're looking for a skilled Sr. Software Engineer to join our team and drive the future of our digital experience.
We are looking for a Sr. Software Engineer to join our Editor Experience team. This role will be pivotal in building, maintaining, and optimizing the tools and platforms that allow our customers to intuitively design their cherished artifacts.
Job Responsibilities
Developing and Improving Features: Design, build, and launch new features to enhance the editor experience, making it easy, intuitive and delightful.
Collaboration: Work closely with UX/UI designers, product managers, and other engineers to brainstorm and craft innovative solutions.
Process Improvement: Continually evaluate and refine development processes to ensure efficient workflows, adopting best practices and new methodologies as appropriate.
Automated Testing: Create, maintain, and oversee automated unit and integration tests, ensuring that our software is both high-quality and robust.
Quality Assurance: Write well-documented, clean, and testable code. Address bugs promptly to ensure that the editor experience remains top-notch.
Performance Tuning: Continuously work on the optimization of the editor, ensuring a seamless experience for users across web and mobile platforms.
Mentorship: Mentor engineers through code reviews, training, and design sessions.
Qualifications
Minimum of 5+ years in teams leveraging Agile & Lean methodologies, emphasizing collaboration and iterative progress.
Hands-on experience with and/or a desire to learn a broad range of tools and languages, including but not limited to: Orchestration & Containerization: Kubernetes, Docker, Rancher . Development Frameworks & Languages: Serverless Framework, Magento, React, Java, Go, PHP, Typescript. Databases & Storage: MySql, Redis. Cloud & Infrastructure: AWS. Version Control: Git. APIs: Strong familiarity with OAuth and RESTful API.
Demonstrated expertise in optimizing front-end performance for enhanced user experiences.
Comprehensive understanding of UX/UI best practices, with a particular emphasis on mobile web development and web accessibility standards.
BS in Computer Science, or a combination of education and relevant experience that provides an equivalent foundation.
Artifact Uprising® is a Colorado-based company that creates premium quality, customizable photo goods for your digital photos. Driven by the mission to empower people to tell their stories effortlessly, beautifully and often, the company is known for elevated design and thoughtfully sourced materials. Signature products include the Layflat Album touting ultra-thick pages and foil-stamped covers, textured matte Everyday Prints, and a line of customizable frames.
Artifact Uprising was recently named on the Built In Colorado's 2023 Best Places to Work list. We are a tight-knit team who works with some of the latest technology to delight and inspire our customers.
Job Perks
Industry leading health, vision and dental insurance for families (Plans cover 100% for employees and up to 95% for dependents), flexible vacation policy, Gym partnership with ClassPass, 401(k) matching plan, Year-End Company Bonus Plan.
Why Artifact Uprising?
Creative Freedom We value the creative process and look to our employees to speak into Artifact Uprising products, identity and approach – regardless of position or title. We look for driven people who demonstrate initiative to take the company to the next level.
The Working Life
We strive to create a workplace where everyone works hard but also has the flexibility and balance to enjoy life outside of the office.
It Won't Be Boring
We are a small company with big ideas - and we recognize it will take every last one of us to reinvent the way brands approach business. We believe a good workplace empowers its team to rise to new challenges, expand their skill sets and think outside of the box. Through this, we foster a company culture that is always growing, always reaching, and always looking to see things differently.
Interested in this position?
Tell us why you want to work at Artifact Uprising and what we should know about you.
Artifact Uprising is an Equal Employment Opportunity (EEO) employer. We do not discriminate based upon race, color, sexual orientation, gender identity, religion, national origin, age, disability, or veteran status.